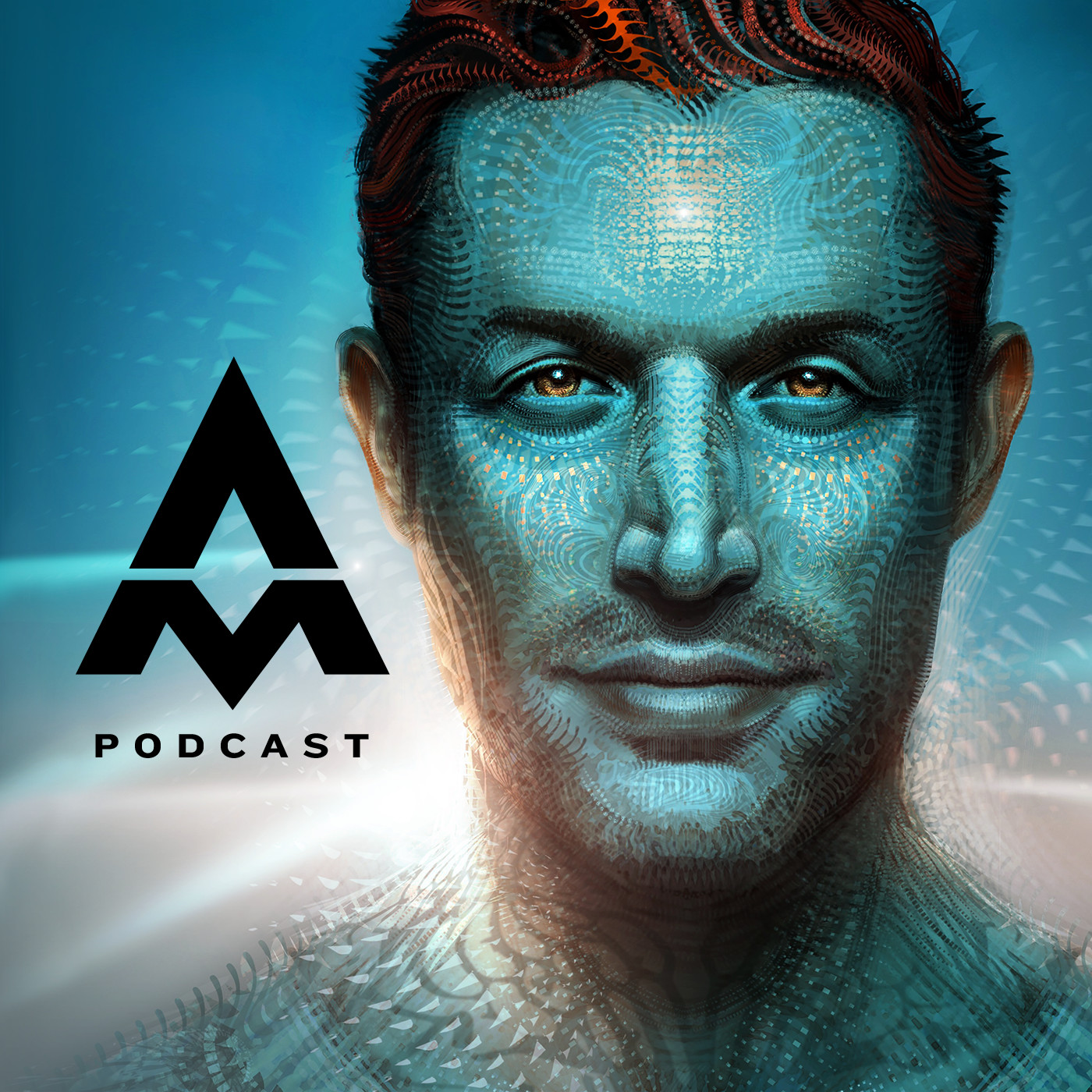 My man Humble The Poet dropped by to share some witty wisdom in his own poetic way. Word by word, Humble is laying down the bricks on the pathway to a life of growth and satisfaction. We talk about the dichotomy of being a "success" in the eyes of social media, where the more connected we are, the more lonely we become. This podcast is full of the "tools" that both Humble and I have used to help us navigate the waters of life. In a more classic AMP fashion we also share my most recent psychedelic experience, Humble's first ayahuasca experience, and his new book Things No One Else Can Teach Us.
This podcast is brought to you by my favorite CBD company Pure Spectrum CBD. Pure Spectrum has the the some of the highest testing standards in the industry. They have never had an athlete, or anyone fail a drug test in their 4 years of business. Get 10% off Pure Spectrum CBD Using the code word Aubrey at Checkout | https://www.purespectrumcbd.com/
Thrive Market is an online marketplace on a mission to make healthy living easy and affordable for everyone. They offer the highest quality, healthy and sustainable products available for every budget, lifestyle, and geography. Easily filter their selection by the values that matter most to you. Whether you are paleo, gluten-free, vegan, kosher, ketogenic —you can shop for 90+ values, also including non-GMO, sustainably farmed, fair-trade certified, BPA-free, and more in just one click of a buttonKeep in mind, Thrive Market's prices are already 25-50% off. And now they're giving you an EXTRA 25% off your first order + free 30 day trial|ThriveMarket.com/Aubreyand use code word AUBREY at checkout.
Connect with Humble the Poet
Website | https://www.humblethepoet.com/
Facebook | https://bit.ly/2Tpm9aC
Instagram | https://bit.ly/2OkLMZb
Twitter | https://bit.ly/2yK1w1y
YouTube | https://bit.ly/19leK60
Things No One Else Can Teach Us | https://amzn.to/30SEr80
Connect with Aubrey:
Website | https://www.aubreymarcus.com/
Instagram | https://www.instagram.com/aubreymarcus/
Twitter | https://twitter.com/aubreymarcus
Facebook | https://www.facebook.com/AubreyMarcus/
Get 10% off Onnit products |  https://www.onnit.com/Aubrey/
Check out Own The Day Own Your Life by Aubrey Marcus|  https://bit.ly/2t6x4hu
Subscribe to the Aubrey Marcus Newsletter: 
https://www.aubreymarcus.com/pages/email
Subscribe to the Aubrey Marcus Podcast:
iTunes | https://apple.co/2lMZRCn
Spotify | https://spoti.fi/2EaELZO
Stitcher | https://bit.ly/2G8ccJt
IHeartRadio | https://ihr.fm/2UVVV0M
Google Play Music | https://bit.ly/2t72QIp
Android | https://bit.ly/2OQeBQg